---
Red Beet, Red Lentil Soup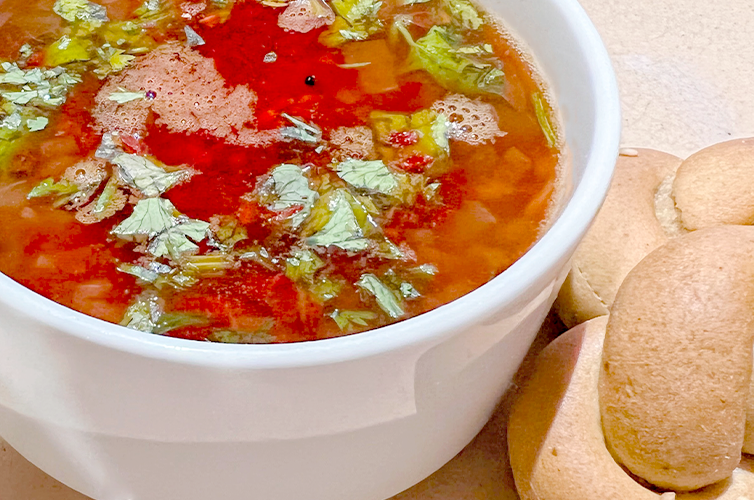 Ingredients
2 red beetroots, chopped into small cubes
2 handfuls red lentils
2 tsp lime juice
2 – 3 laurel leaves or 1 bay leaf
1 tsp cumin (jeera) powder
Unrefined salt to taste
2 cups vegetable stock (optional) or water
Herbs for garnish.
Method
Cook the lentils with the beetroot in water or stock until the lentils are soft. Add laurel leaf and cumin and simmer for 5 – 10 mins. Add salt and lime juice. Garnish with herbs and serve hot.
Serves 2