---
Cold or Hot Chickpea Soup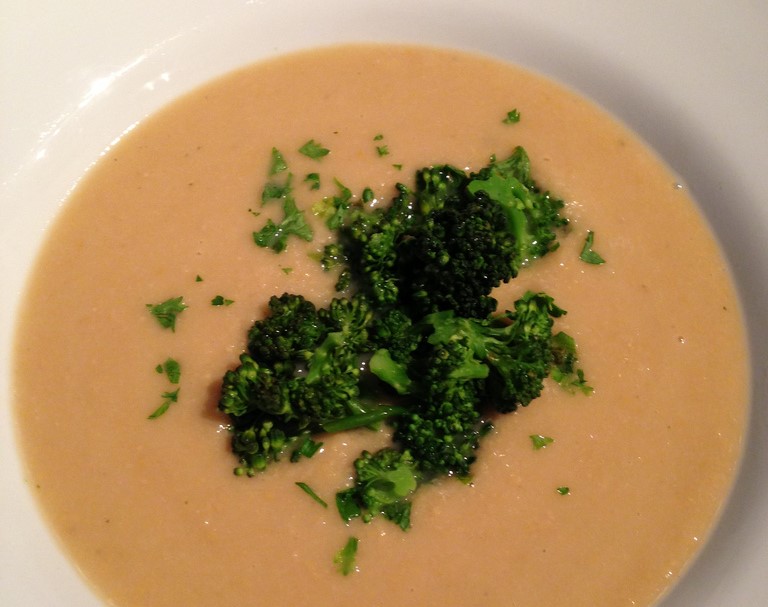 This tasty filling soup is easy to make and always appreciated.
Ingredients
1 cup boiled chickpeas
1½ cups water
1-2 tsp sesame butter
2-3 tbsp lemon juice
1 clove garlic
¼ medium sized onion
½ tsp unrefined salt
2-3 tbsp chopped fresh coriander/parsley leaves (optional)
Method
Take all the ingredients except coriander/parsley in a blender and grind until well liquefied. Adjust the consistency as desired. Chill or warm the soup as desired and serve garnished with coriander/parsley.
Serves 2