---
Rice, Potato & Vegetable Pot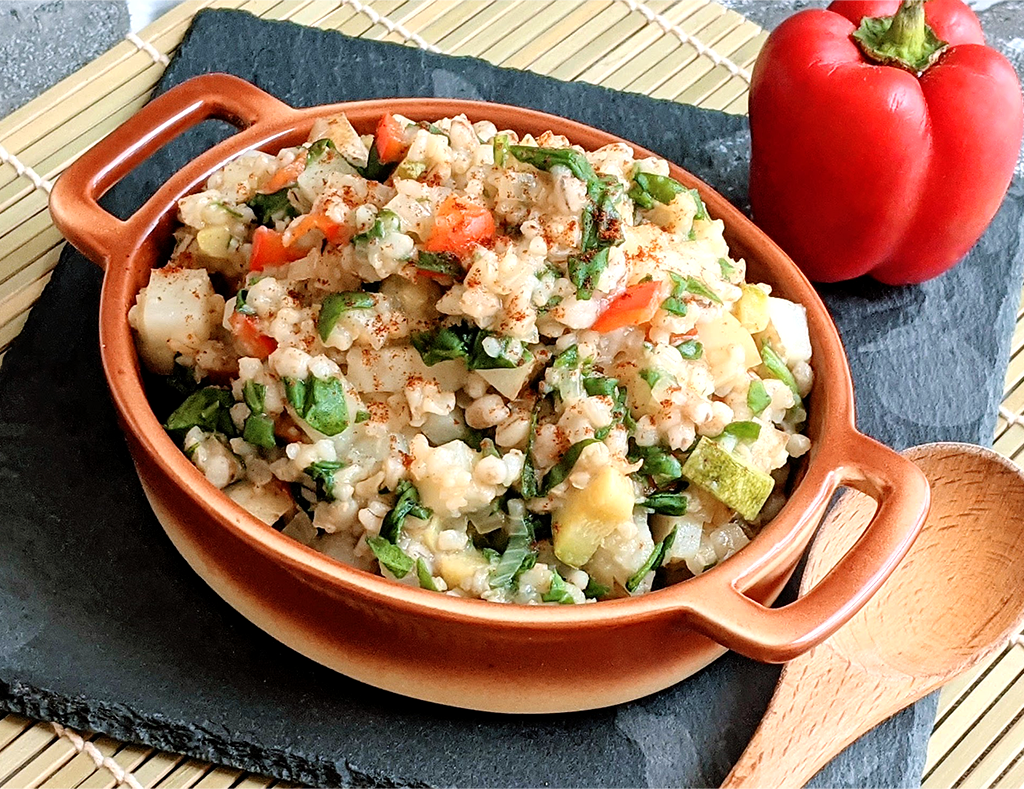 Photo Credit: Vinita Punjabi
This tasty and oil-free recipe comes from Dr. McDougalls's site.
Ingredients
1 cup cooked brown rice
1 cup vegetable broth
½ cup chopped onion
½ cup chopped red bell pepper
½ cup chopped celery
2 large firm red potatoes, chunked and steamed
1 cup chopped fresh spinach
1 tbsp soy sauce
½ tsp ground cumin (jeera)
A dash of tabasco sauce (optional)
Method
Take ½ cup of the broth in a large pan. Add the onion, bell pepper and celery. Cook, stirring occasionally for 5 minutes. Add the potatoes and the remaining broth and cook for an additional 5 minutes. Stir in the rice, spinach, soy sauce and cumin. Cook and stir until heated through and the spinach has softened slightly. Season with a dash or two of tabasco sauce, if desired.
Serves 4