---
Pigeon Peas in Coconut Sauce (Bharazi)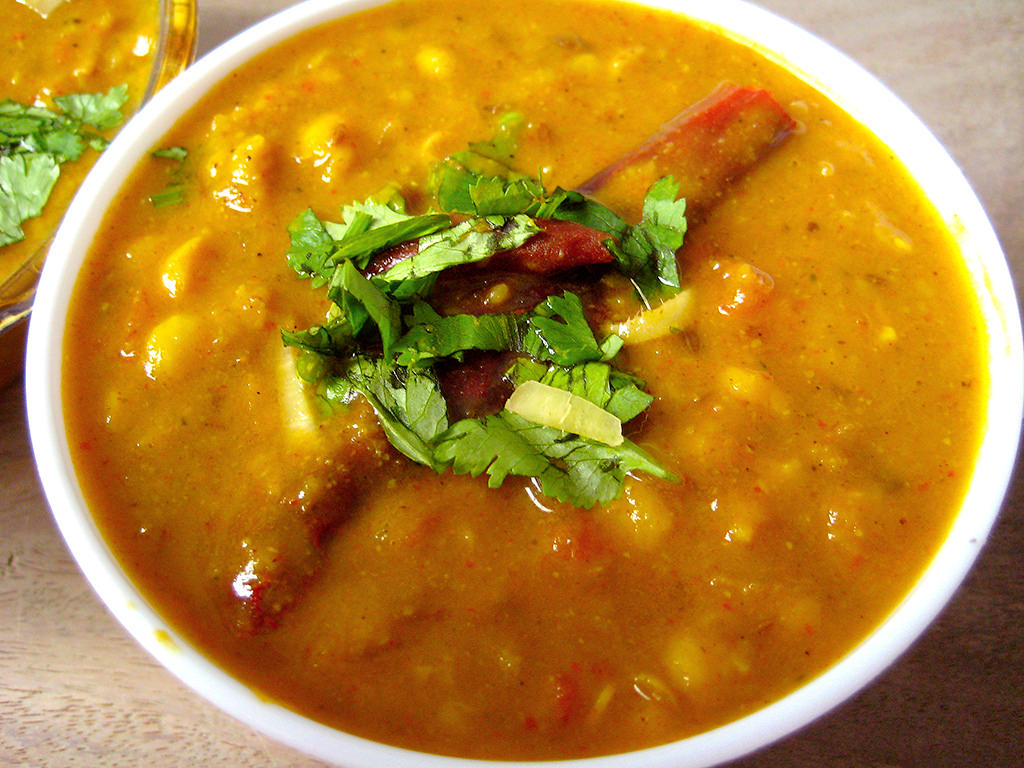 This is an East African dish. It is usually served with Mandazi (coconut bread). The combination of the two is heavenly! Try it for yourself.
Ingredients
 1 cup dried pigeon peas, soaked overnight and cooked (in a pressure cooker)
 400 ml thick coconut milk
 1 medium-sized or 2 small onions, finely chopped
 2 cloves garlic, minced
 1″ pc ginger, grated
 3 green chillies, minced
¼ tsp turmeric (haldi) powder
Unrefined salt to taste
½ cup finely chopped fresh coriander leaves
Method
Fry the onion in a medium hot pan. When golden brown, add the boiled pigeon peas and the coconut milk. Then add the garlic, ginger, chilli, turmeric and salt. Cook for 30 minutes. If necessary, add a little water. Add the chopped coriander.
Serve with mandazi.
Serves 4-6