---
Saunth Pak Balls (Makes 5 balls)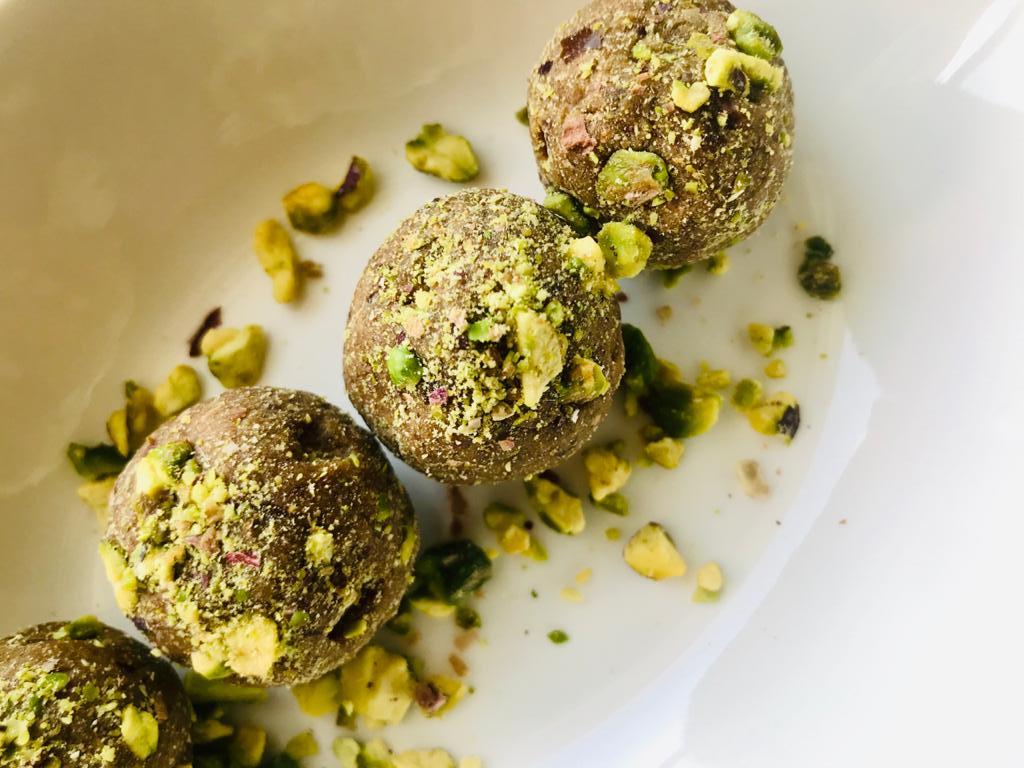 Recipe and Photo credits to Veena Thakker
Ginger is well known for treating many digestive and respiratory ailments. It is excellent for common cold, cough and seasonal flu.
Ingredients
2 tbsp bajra (pearl millet) flour
2 tsp saunth (dry ginger powder)
3-4 large dates
¼ tsp cardamom (elaichi) powder
⅛ tsp nutmeg (jaiphal) powder
1 tbsp finely crushed pistachios, for the coating
Method
Dry roast bajra flour on a low-medium heat until fragrant. Allow it cool and keep aside.
Wash and dry the dates. Mash them well using your hands.
Mix in the saunth powder and roasted bajra flour.
Add cardamom and nutmeg powder and mix well until you have a dough.
Divide the dough into 5-6 portions and roll into balls. Coat the balls by rolling them in the crushed pistachios. Serve & enjoy!
Variations
Amaranth (rajgira) / wheat / jowar (sorghum) / ragi (finger millet) flour can be used instead of bajra flour.
Note
You may adjust the amount of saunth if you prefer a spicier ginger flavour.
Traditionally it is made without any flour, but to counter the sharpness of ginger flour has been added.
Storage / Shelf Life
At room temperature for up to 10-15 days.